RealSCAN
Like the pieces of a puzzle we can join them all together.
RealSCAN
RealSCAN brings property to life in three intelligent ways:
 – A 3D model or dollhouse view showing the entire property at once
 – A virtual walk-through tour that feels like you are directly inside the home
 – A virtual floorplan
Our RealSCAN service has been enhancing the face of showhome and real estate marketing. Potential buyers can take virtual tours of homes, inspect floor plan layouts and get a genuine insight into a property before they even call the agent or building company. Imagine the time saved for homeowners, builders and buyers too. RealSCAN gives an accurate picture of a property and increases the online experience and reach.
Retirement villages have also been using our service to scan villages and showcase their product to potential audiences. We have also been working with Auckland Museum to archive exhibitions – this is particularly useful when an exhibition moves on to the next museum, we can digitally illustrate how the display should be laid out. RealSCAN has a dedicated website, check out www.realscan.co.nz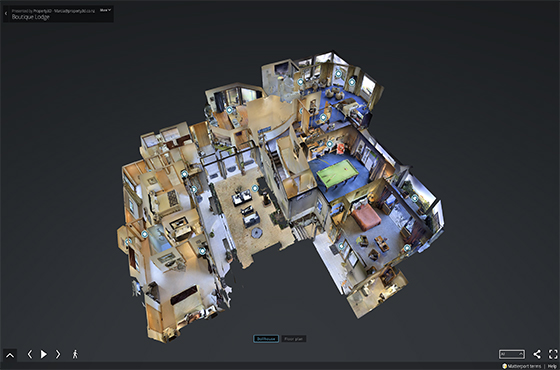 Open tour